Happy National Stationery Day 2012 – a great day for stationery lovers like myself! If you have a blog post that's in any way stationery-related, and would like to link it up with mine, please do so at the end of this post.
I was thinking long and hard about what stationery to feature in today's post – not because I've not been buying any new since my last Show Me Your Stationery post – far from it – but because there is just so much lovely stationery I could not choose what to show. Then, onto the doormat dropped my latest order from Bureau Direct, and I thought I would write a post about that, as Bureau Direct is a company that I consistently return to for stationery and pen supplies.
Bureau Direct now stock Monteverde Inks for Lamy pens in a whole range of colours and so I have been experimenting! I love my Lamy Safari fountain pens and am currently lusting after the new Limited Edition for 2012 Safari in Apple Green, but my latest purchase is this pen:
This is the J Herbin rollerball, which amazingly uses ink cartridges! And so I have now got a pen that can take the lovely J Herbin ink cartridges that I showed in a previous post, which have been languishing unloved in Stationery Village for a while.
You cannot believe how happy this makes me! Now who would like a colourful letter from me?
Disclaimer: This is NOT a sponsored post, but I have had such good service from Bureau Direct that I am happy to give them a shout out on National Stationery Day. They are also offering a FREE GIFTwith all puchases made today!
If you would like to link up a blog post about stationery, please do so my entering the details into the linky tool below.
Please leave a comment after linking, and don't forget to link back to my blog on your post, Thanks!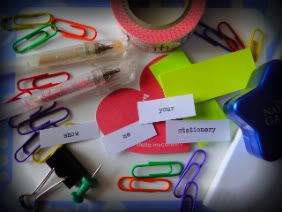 Grab my button
and link to my blog
by copying and pasting code below into your post

<p ><a href="http://mollyandtheprincess.com/" target="_blank"><img src="http://i936.photobucket.com/albums/ad207/molllou/DSC03634-1.jpg" alt="Molly and the Princess" border="0″ /></a></p>